Company Profile

Rennie, Lindsey and Associates, Inc. is a custom software development company specializing in wholesale distribution manufacturing accounting software. Our software products E-Syst and ASSIST 2K offer an affordable computer solution for all of your accounting and operational needs.

Both E-Syst and ASSIST 2K have no mandatory annual fees and the source code can be provided. With some packages, you might pay as much as $20,000.00 (based on 40 users), or more, in mandatory annual fees. Not with RLA. We earn our money, by providing you with great service.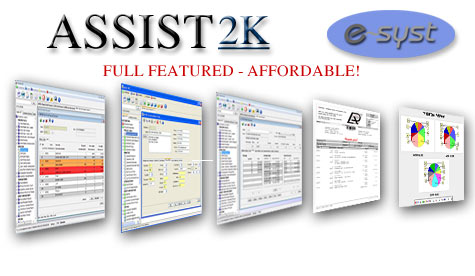 E-Syst and ASSIST 2K


Integrated accounting and operations software products

Custom enhancements of your software

Quality computer and networking hardware

Installation and training

Continuing support

Management consulting

24-hour-a-day availability

We support our software with a highly experienced staff of analysts and consultants. Clients are assigned a personal systems analyst. Someone who will get to know your business, as well as you do. You deal with the same person each time, not some random stranger who knows nothing about you. Support staff is available 24 hours a day, 365 days a year. Support calls are normally returned within 20 minutes.

No one else can offer you the quality, integrity, and depth of experience you will find from the folks at Rennie, Lindsey and Associates.

Contact us at 877.886.1642 and see!